Get to Know the Rural and Critical Land Preservation Program
Beaufort County's Rural and Critical Land Preservation Program has an amazing story to tell. The Rural and Critical Land Preservation Program began in 1999, after the creation and adoption of the first Beaufort County Comprehensive Plan. The Program is an innovative way to proactively protect important properties in our growing community.  This can include the most critical land that maintains our sense of place, rural land for farming or as buffers to important areas like Marine Corps Air Station Beaufort. Our community has realized both direct and indirect benefits as a result of this program.
In 2002, the first $40 million bond referendum to fund land purchases was passed with tremendous support. Four additional referenda followed over the next 17 years, including the 2018 referendum for $25 million to fund land purchases and park improvements. The five referenda have been overwhelmingly supported by the citizens of Beaufort County with the 2018 referendum approval at 70%. By January 1, 2022, the Program has completed 121 land protection projects, preserving in total 28,537 acres through fee simple purchase (83) and conservation easements (38).
To begin, interested landowners should fill out the Rural and Critical Lands Preservation Program application.  This short document helps provide Land Trust and County staff with information to start the process.  Applications are reviewed quarterly.
How the Program Protects Land
Land may be acquired by direct purchase of property known as "fee simple acquisition", or by purchase of conservation easement, known as "purchase of development rights".  Fee simple properties are then owne by Beaufort County.  Conservation easements remain in private ownership but are encumbered by restrictions on development; this often allows property owners and families to remain on the land and continue its use for farming, hunting, fishing, or other historic purposes. Qualified land trusts hold the easements in perpetuity.
Program Management
The Open Land Trust (OLT), manages the Rural and Critical Lands Program on behalf of Beaufort County with the help of a volunteer advisory board. OLT is South Carolina's oldest land trust and has been working to protect land in Beaufort County since 1971.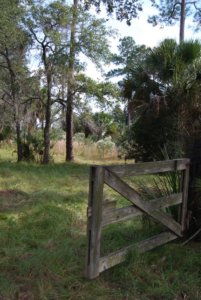 The advisory Rural and Critical Lands Board is comprised of a member from each of the 11 County districts. Board members are nominated by the Council member in their district and approved by County Council for a term of four years.
The role of the RCLP Board is to review the land conservation and protection projects brought forward to the Board for consideration and provide a recommendation to the County's Natural Resources Committee for review and approval. When making a recommendation, the RCLP Board reviews all due diligence including: location of the property, conservation value, the future property use, the proximity to existing conserved land, and the purchase price including the overall value and the availability of partnership dollars to assist with the purchase. If approved by the Natural Resources Committee, a recommendation for purchase/conservation easement is forwarded for review and vote by Council. Click here to view the current Board.
Working with Partners
There are a many federal and state land protection programs that can match funding and maximize land conservation. The Rural and Critical Program dollars serve as a "local match" to state and federal programs and allows Beaufort County to bring these dollars home. As example, in 2010, 100% of USDA Farm and Ranchland Protection Program (FRPP) dollars allotted for South Carolina came to Beaufort County. Through USDA, Department of Defense, SC Conservation Bank and other matching sources including municipalities, the Program has doubled local tax dollars to effectively and dramatically increase land protection.

Environmental Benefits of Land Preservation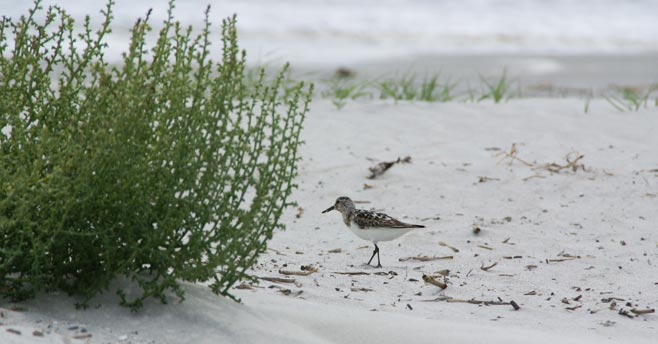 Water Quality: The Program actively targets land protection on land near sensitive waterways throughout the County within the Port Royal Sound Watershed and the ACE Basin.  Land protection is the single most effective technique in protecting and restoring water quality for fisherman, shellfish enthusiasts, swimmers, residents and tourists alike.
Wildlife Habitat: The Program protects incredible habitat for native plants and animals and provides connections between key habitats. Bobcats, coyotes, migratory songbirds, endangered species – such as the Bald Eagle or the Woodstork are just a few of the species benefiting from land protection. The Program also protects the unique plant communities that host this diverse array of wildlife, weaving an intricate ecosystem unlike anywhere else in the world.

Life, Culture, and Historical Benefits of Land Preservation
Historical Structures: Beaufort County RCLP program protects properties that protect cultural resources dating to its early Native American occupation (Altamaha), civil war sites (Fort Frederick), the Spanish American War facilities (Fort Fremont) among others. Program funding to preserve these significant historic treasures provides accessibility to real pieces of history for future generations.
Cultural values and landscapes. Culturally significant lands abound in Beaufort County, particularly those associated with the Gullah/Geechee heritage and way of life. The Program is actively working to protect these culturally and historically significant lands. One prominent example includes: Preserving the Mitchellville Community – the first post-Civil War freedman village in the country – located on Hilton Head Island Island.

Economic Benefits
Jobs.  The Program partners with the Department of Defense to protect land surrounding the Marine Corps Air Station-Beaufort in northern Beaufort County – – a vital economic driver for this region. Flying over farms and forests is preferable to housing developments and other "encroachments".  The Program's partnership with the air station helps to ensure our base won't be closed in the future, keeping jobs on the ground and jets in the air.
The Program's protected properties also put the "eco" in eco-tourism, allowing Beaufort County to be competitive in one of the leading industries in the world. Protection our landscape with small parcels for water access, or large landscapes for wildlife habitat and farms, continues to brand Beaufort County as a "conservation destination", defining and differentiating us as a tourism leader.
Increased property value. Research shows that both proximity to and number of nature preserves, parks, and open spaces increasesd property values.
Keep agri-business. The purchase of conservation easements on rural land keeps farmers farming. Whether it directly supports farmers or indirectly reduces development pressure (and therefore property taxes) for rural areas, the purchase of easements in rural areas ensures farmers are able to continue working their land. Protected land around Penn School Historic District – home to the campus of the Penn School and now the Penn Center – on the sea island of St. Helena.

Benefits to our way of life.
The Program protects large tracts of land to alleviate inconsistent development patterns, like a gated community in the middle of a rural area, Suburban sprawl can oftentimes force small rural landowner to pay higher taxes. Often rural residents are forced to sell their land to avoid high tax bills, in turn leading to more development – a perpetual cycle that erodes the character of our rural communities. Maintaining rural character and way of life is vital to Beaufort County.
Quality of Life. The Program provides access to a variety of nature preserves, sweeping scenic vistas, and unique, irreplaceable Lowcountry landscapes. There is no doubt the Program improves the quality of life for Beaufort County residents by providing visual and physical access to extraordinary natural areas.