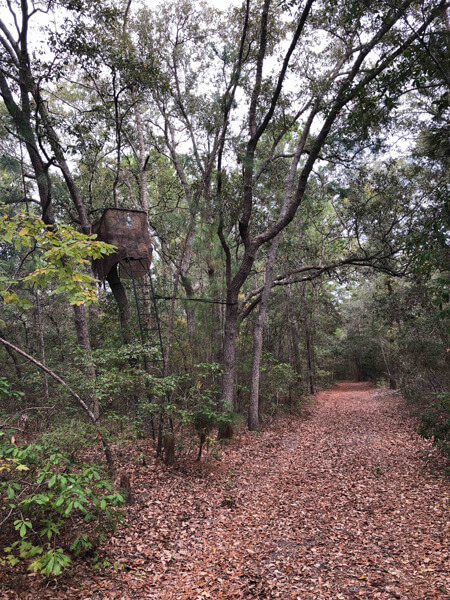 On February 7, 2020 Beaufort County closed on the purchase of a forested 108-acre property on Lady's Island spanning from Sams Point Road east to tidally-influenced Rock Springs Creek. The property was acquired through the County's Rural and Critical Land Preservation Program below fair market value for $2,980,000, at approximately $27,091 per acre. Additionally, the seller donated $50,000 to the County towards passive park expenditures on the property.
Beaufort County will manage the property for optimal ecological benefit and will consider future passive recreational opportunities on site. "Pineview is located very close to a number of residential neighborhoods and will provide opportunities for citizens to experience naturebased outdoor recreational activities without having to travel off Lady's Island," remarks Barbara Holmes, Director of Land Protection for the Beaufort County Open Land Trust. "Convenient access to parks and trails ensures that our citizens are able to get out and enjoy the natural beauty of the Lowcountry."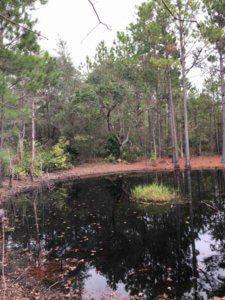 "Conservation is a must in Beaufort County," stated Councilmember York Glover. "Beaufort County is changing, but we must do our part to preserve a sense of history for the generations to come. Acquiring this tract on Lady's Island will add to other tracts that have been preserved by the County over the years." Pineview has over 2,200 feet of water frontage on Rock Springs Creek, is adjacent to a Beaufort County Open Land Trust protected property and is 700 feet directly across Rock Springs Creek from the 517-acre protected Holly Hall Plantation. The undeveloped land contains a mixture of forested uplands and wetlands, providing significant wildlife habitat and natural stormwater filtration and recharge benefits.
Mr. Jan Malinowski, president of the Lady's Island Community Preservation Committee expressed the positive impact this purchase will have on the community. "The Lady's Island Plan calls for implementing various types of growth management strategies. Among the most effective is for lands to be permanently protected through conservation tools and programs including the Rural and Critical Land Program. The Pineview purchase is a great example of preserving the quality of life on Lady's Island by eliminating additional traffic from as many as 220 homes that could have been built."
Beaufort County has permanently protected Pineview by placing restrictive covenants on the property. The Beaufort County Open Land Trust is contracted by Beaufort County to manage land acquisitions for the Rural and Critical Land Preservation Program.